Cimigo have highly capable moderators with experience across different categories, target groups and areas of exploration and development. Cimigo will recommend the best combination of approaches to help clients make better choices.
Online insight communities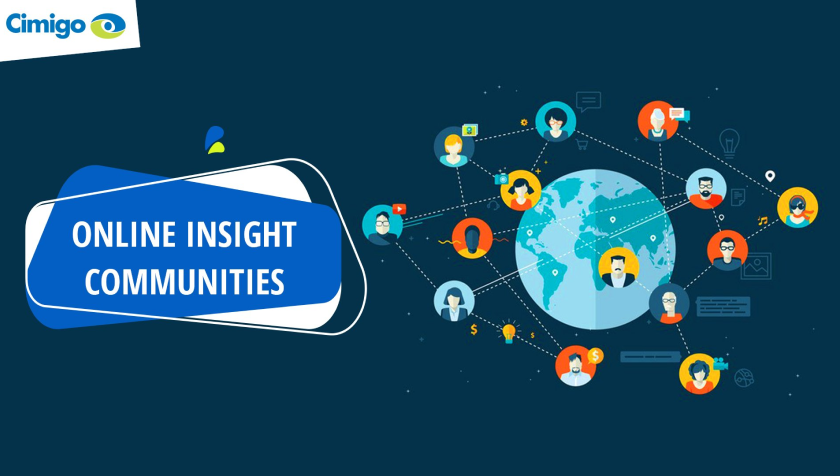 Custom-built insight communities let you connect with customers for short or long-term engagements; collect real-life, in-the-moment insights through the mobile community's application.
A deep immersion in participants' lives through an "always on" device to provide;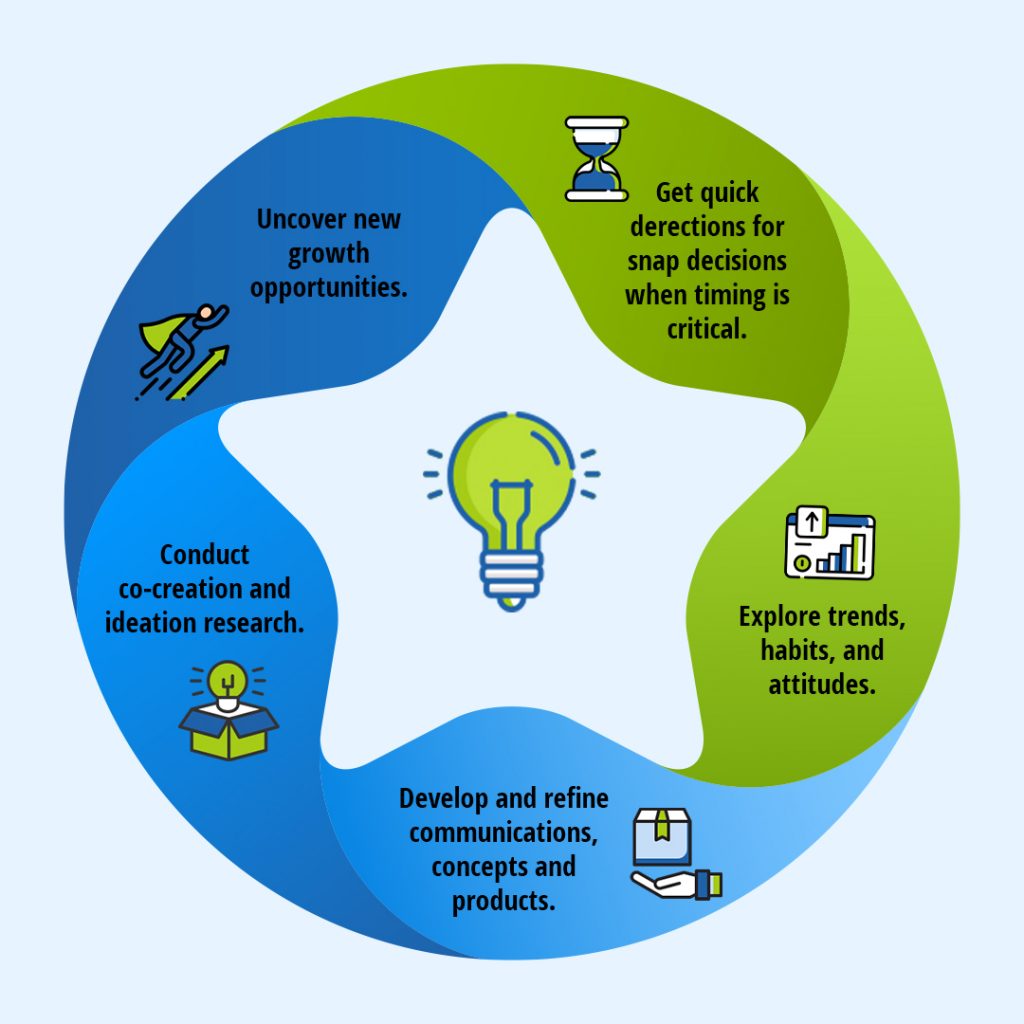 An online community convened specifically for qualitative research, the community is hosted on a private mobile platform where participants discuss topics and respond to stimuli and tasks using a specialised smartphone application. Participant criteria, number of segments, length of engagement and discussion topics are tailor-built to answer your business objectives.
Participants are recruited and carefully curated for maximum engagement. They key advantages of an online mobile insight community include:
"Live", in-the-moment responses for better occasion-based context.
Deeper insights using multi-stage or longitudinal studies over several weeks or even months.
They are flexible enough to adapt to evolving topics and ideas and enable a rich dialogue supported by photos, videos and online examples.
Topics are fielded within minutes of your next inspiration strike or urgent issue.
All expertly managed and guided by experienced Cimigo researchers.
Cimigo build content driven communities for client proprietary use. Get in touch to learn how Cimigo can build a unique and proprietary community for your brand.
Ethnography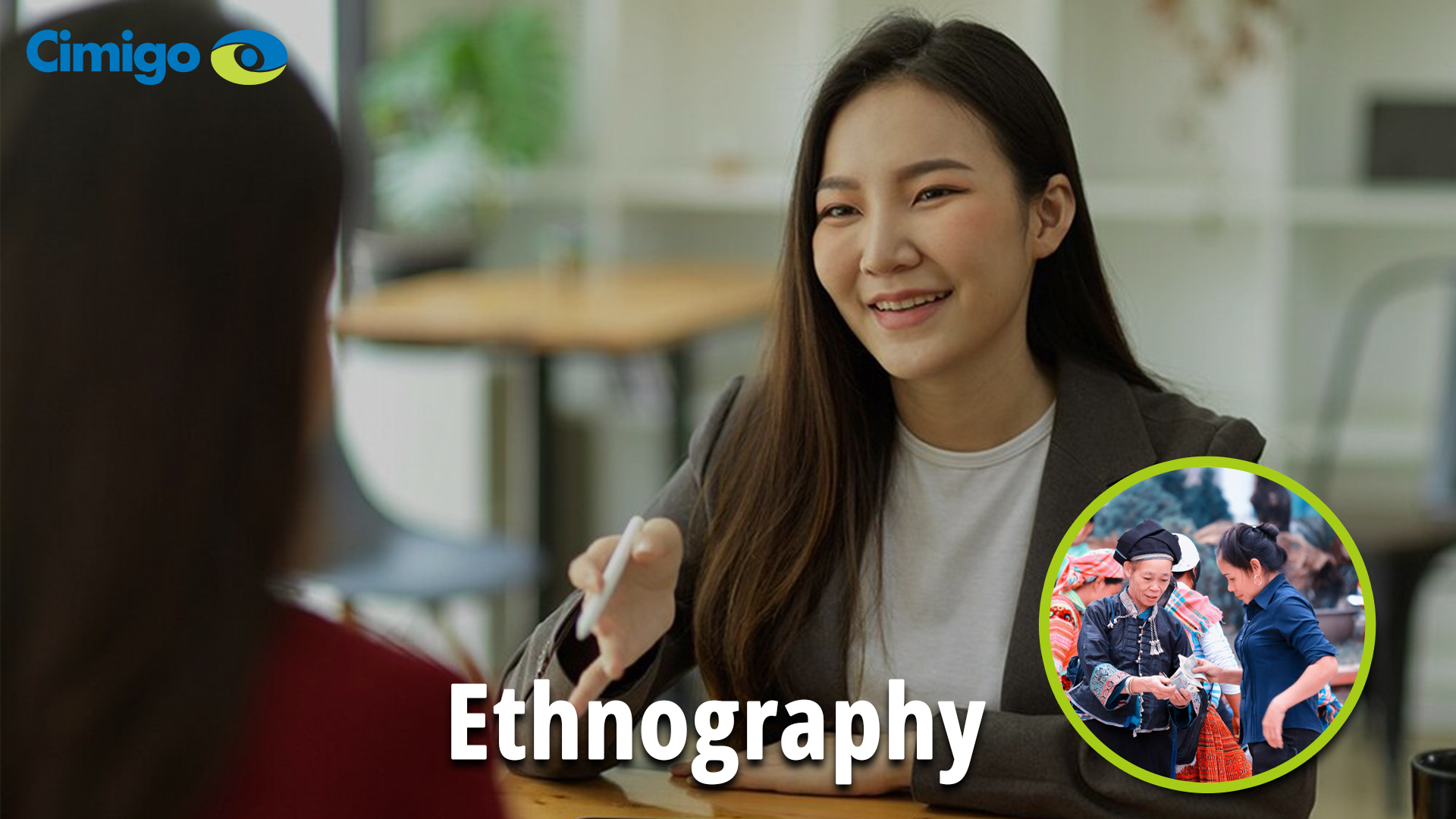 Cimigo believe that ethnographic immersions provide the most insightful qualitative insights into consumer lives, tensions and in depth use of products and services. You may attend in person or via a live feed with simultaneous translation. The combination of observation and subsequent in-depth probing is all powerful. To this end Cimigo use ethnography in TrendTours and innovation programmes.
In-depth interviews
In-depth interviews are often an integral part of market exploration, business intelligence and innovation programmes. One on one moderated interviews are used to unearth trends, points of delight and friction, consumer jobs to be done, needs and gaps being underserved, motivations and barriers. All with an intent to find opportunities for brands to leverage.
Focus group discussions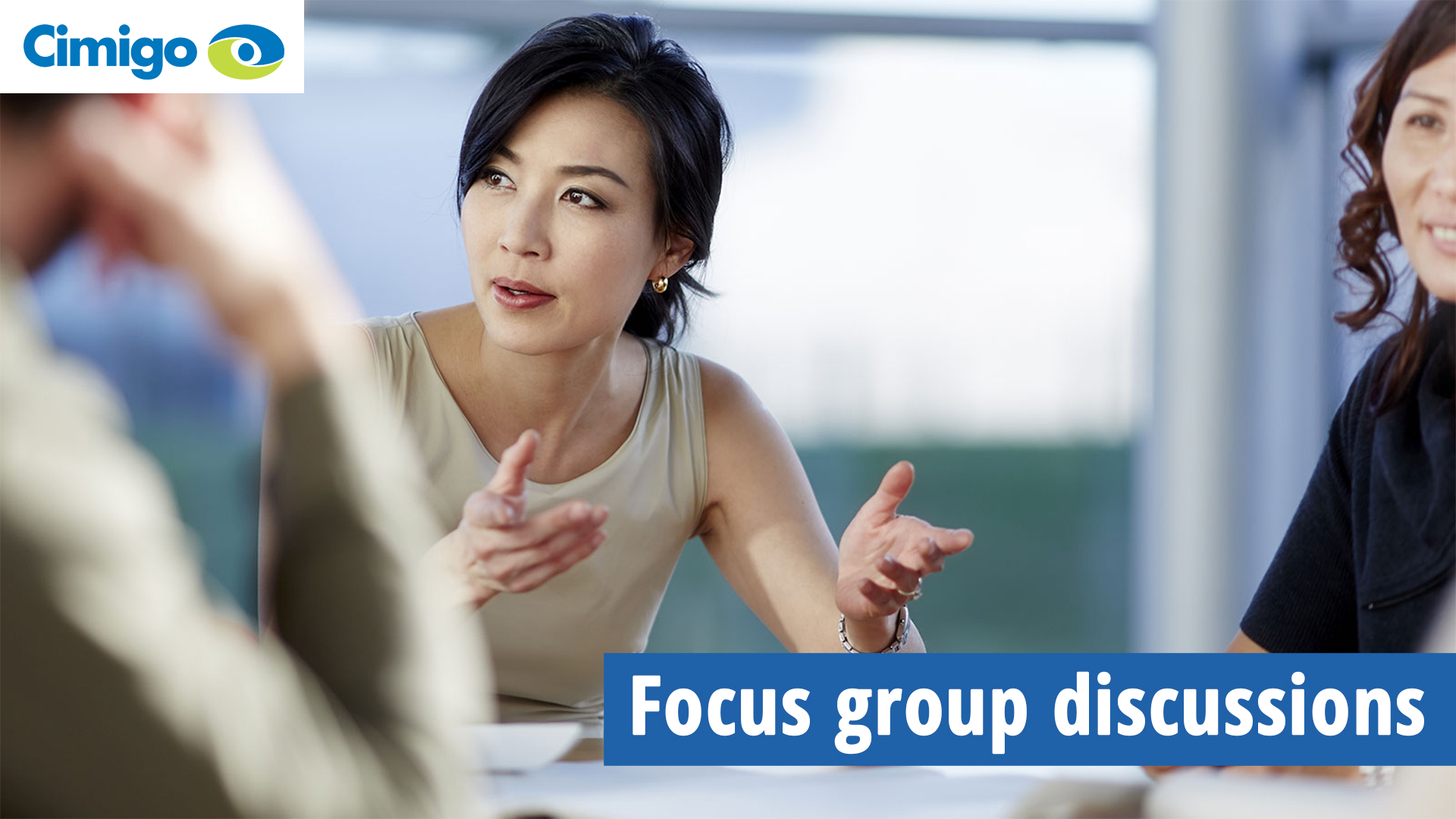 Focus groups are an efficient way to undergo initial market exploration in order to understand consumer behaviour and attitudes and to evaluate and iterate concept and communication ideas. They are one of tool in a box full of qualitative tools.
Insights are typically far better unveiled through ethnographic observation over and above listening to consumers rationalise their behaviour when amongst a peer group.
Cimigo have multiple focus group facilities on-site with viewing facilities, equipped with high-quality recording and streaming. Remote video group discussions or interviews powered by Zoom with both local language and simultaneous translation.