Cimigo maintain an independent quality control management and teams. This rigour combined with quality control protocols is 100% transparent. Cimigo reports include an analysis of the quality control undertaken so Cimigo's clients are assured that the quality of data collected is leading to valid results and recommendations.
Quality control rigor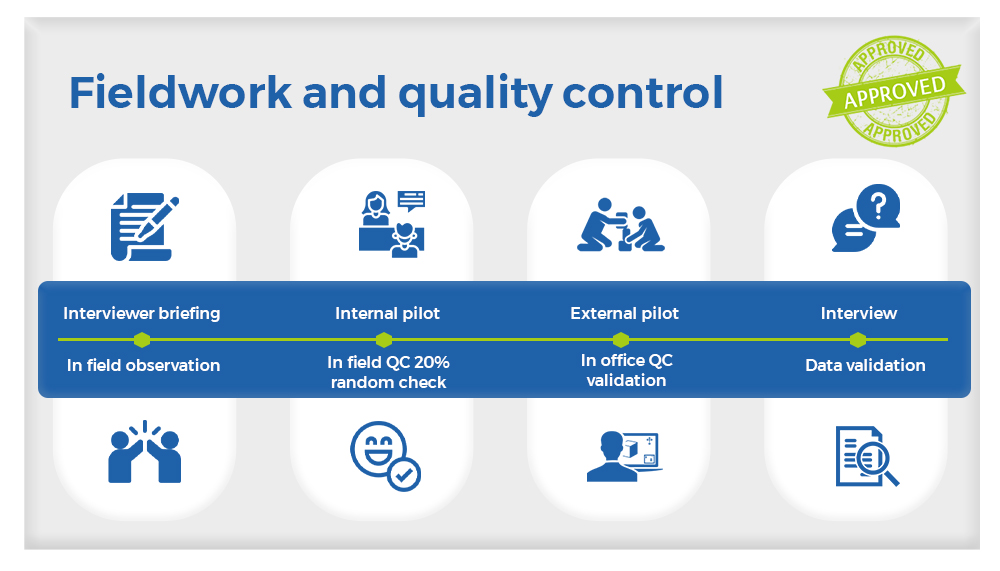 Cimigo's operations systems and training team, recruit and train interviewers. The two-day training programme covers;

Interviewers are briefed on the survey in detail and have to conduct both internal and external pilots. Interviews are observed during their initial interviews and must pass qualifying criteria to work on a Cimigo project. Clients whom truly care about the quality of data collection participate in this process and are able to observe (and have the veto power to reject interviewers).
In field interviewers are surprise spot checked and observed. Further a separate team will randomly revisit 20% of participants to check the quality of the interview. Office bound quality control staff check the GPS location, interview duration, specific question duration and randomly listen to 20% of interviews audio files. These audio files typically cover specific questions that present challenges such as complex stimulus, rotated attributes or open-ended probing.
Where a mistake is identified, 100% of the interviews conducted by the corresponding interviewer, will be checked before being accepted (or rejected) into the final sample.
Data is further validated using algorithms to determine irregularities amongst participant response patterns.
The process is 100% transparent, Cimigo's quality control reports are shared with clients and provide analysis on all quality control processes deployed.
Different data collection approaches have further differences in the quality control deployed.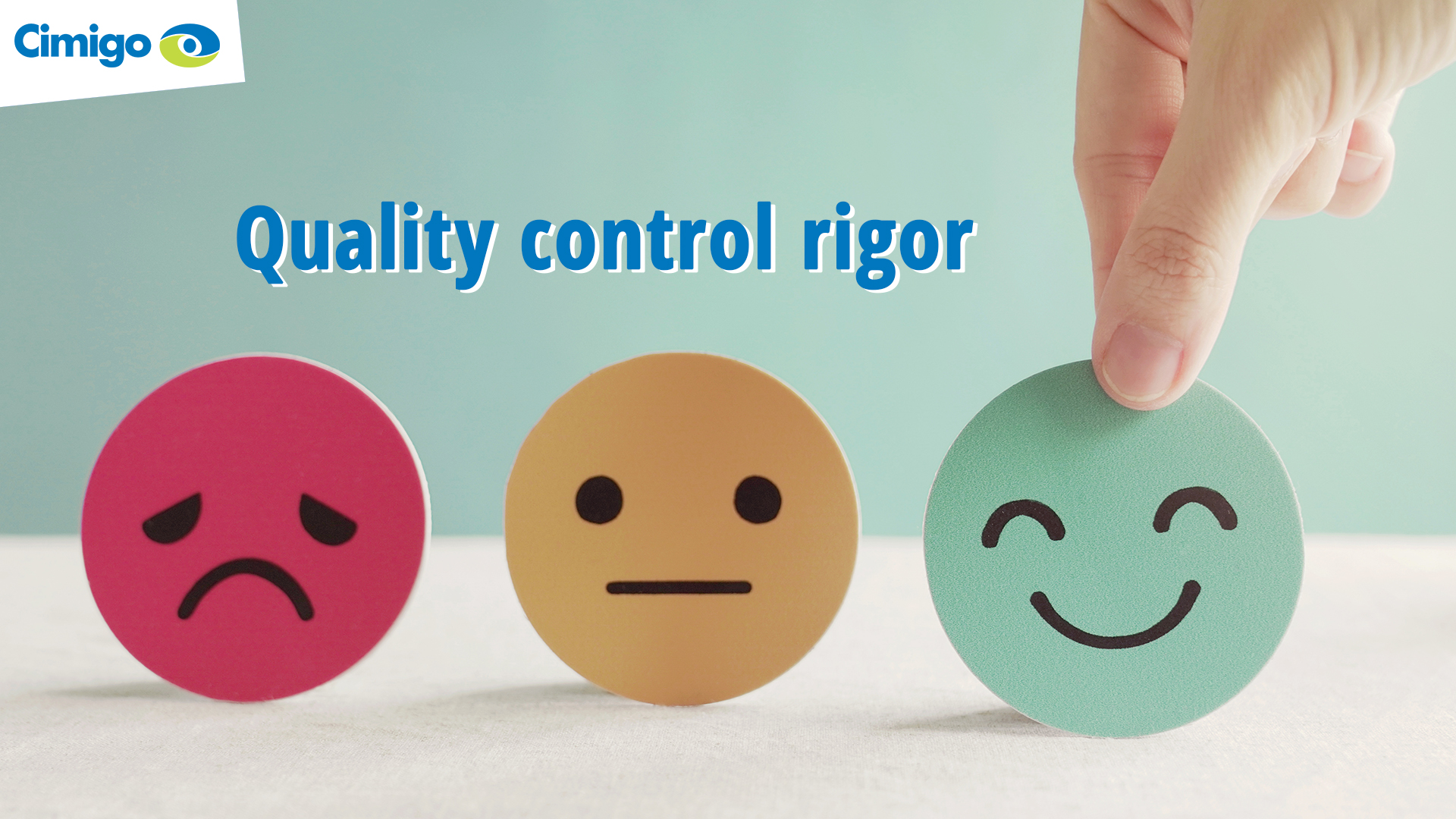 Online interviews quality control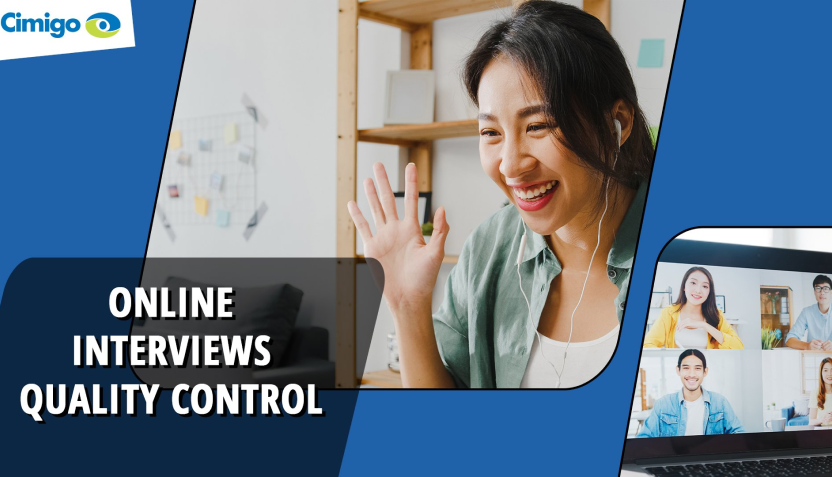 Quality control is addressed through internal controls and independent third-party validation. Invalid responses are removed from the sample and the respondents are removed from the community.
Validating time to complete survey and specific questions.
Consistency of answers across questions and surveys.
Demographic validity across surveys.
Engagement in open ended questions.
Linear response to scale questions.
Independent third-party artificial intelligence quality control using Clean ID which uses over 30 forensic flags to determine the likelihood of fraud in survey responses.
Quality control for qualitative recruitment
Recruiting the right target whom are both open to share and are articulate is important to maximise the limited consumer interactions normally undertaken in qualitative focus groups, in-depth interviews and ethnographic immersions. Cimigo quality control team ensure that the participants match pre-determined recruitment criteria with 100% checks both in field and at the venue. Cimigo maintain a photo database for image matching to ensure the same participant does not re-join subsequent projects.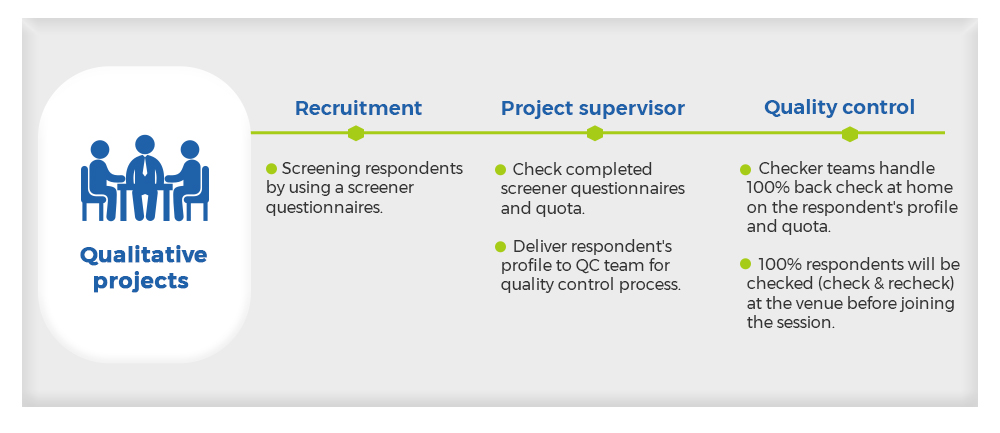 Personal interviews quality control
The quality of data collected is 100% correlated with the quality of analysis. Personal interviews in all interview approaches go through rigorous quality control.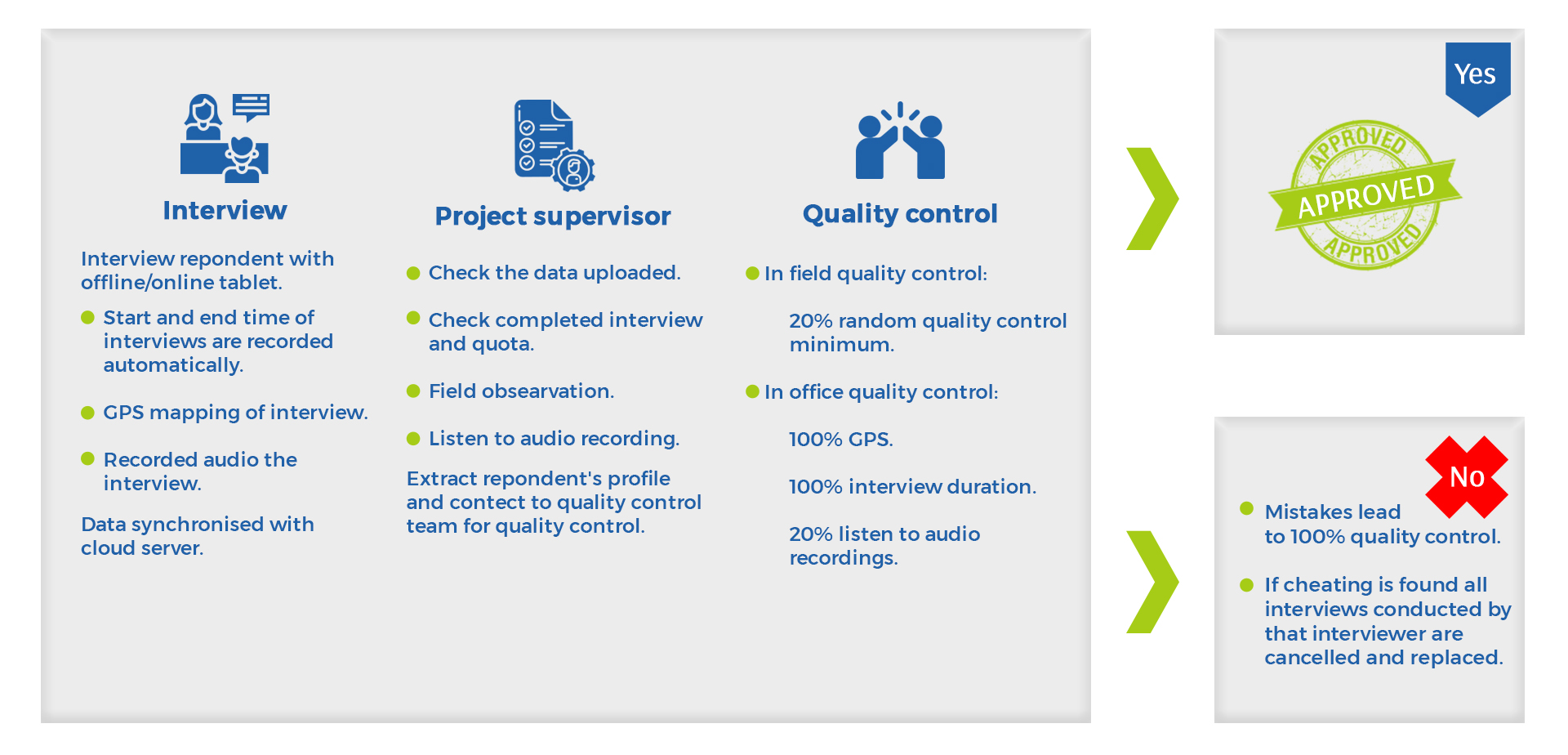 Central location test quality control
Participants in central location tests are typically recruited at home and bought to Cimigo's in in house testing facilities at a pre-arranged schedule. Quality control happens ahead of the testing date at the participant's home and also on the day of the test.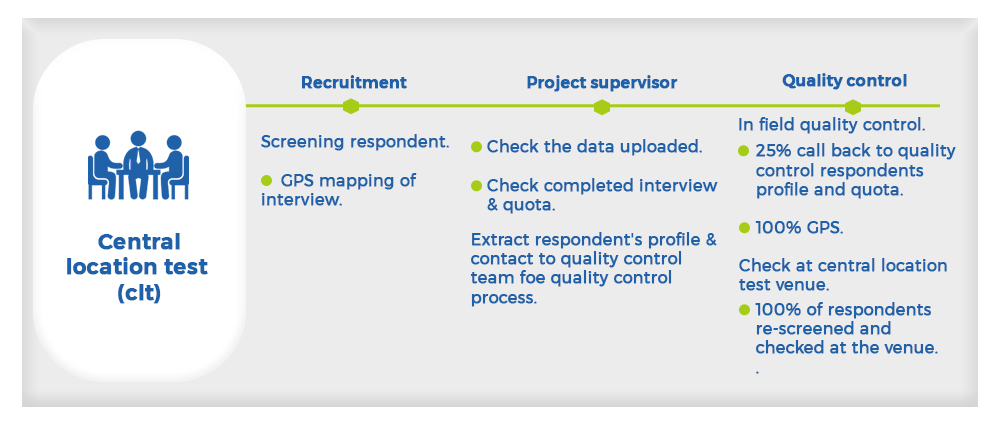 Telephone surveys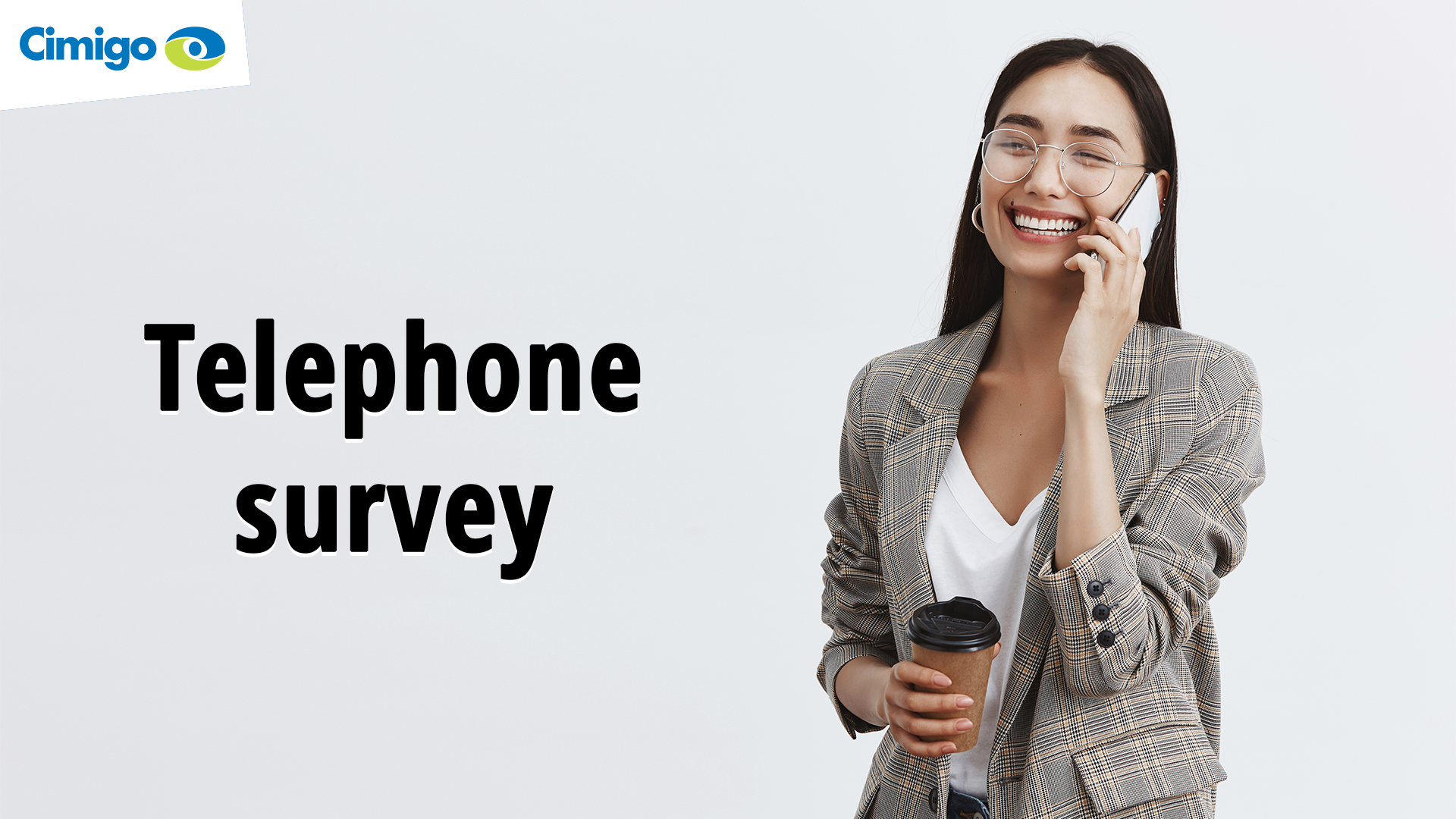 All interviews are recorded for quality control purposes. Further one supervisor randomly listed to calls amongst 6 operators randomly for live quality feedback and support to interviewers.