Advertising development and testing
Cimigo will help you make better choices from unveiling insights from the first creative ideas through to the evolution and validation of a communication campaign.
Learn more about what just makes advertising work here.
Advertising development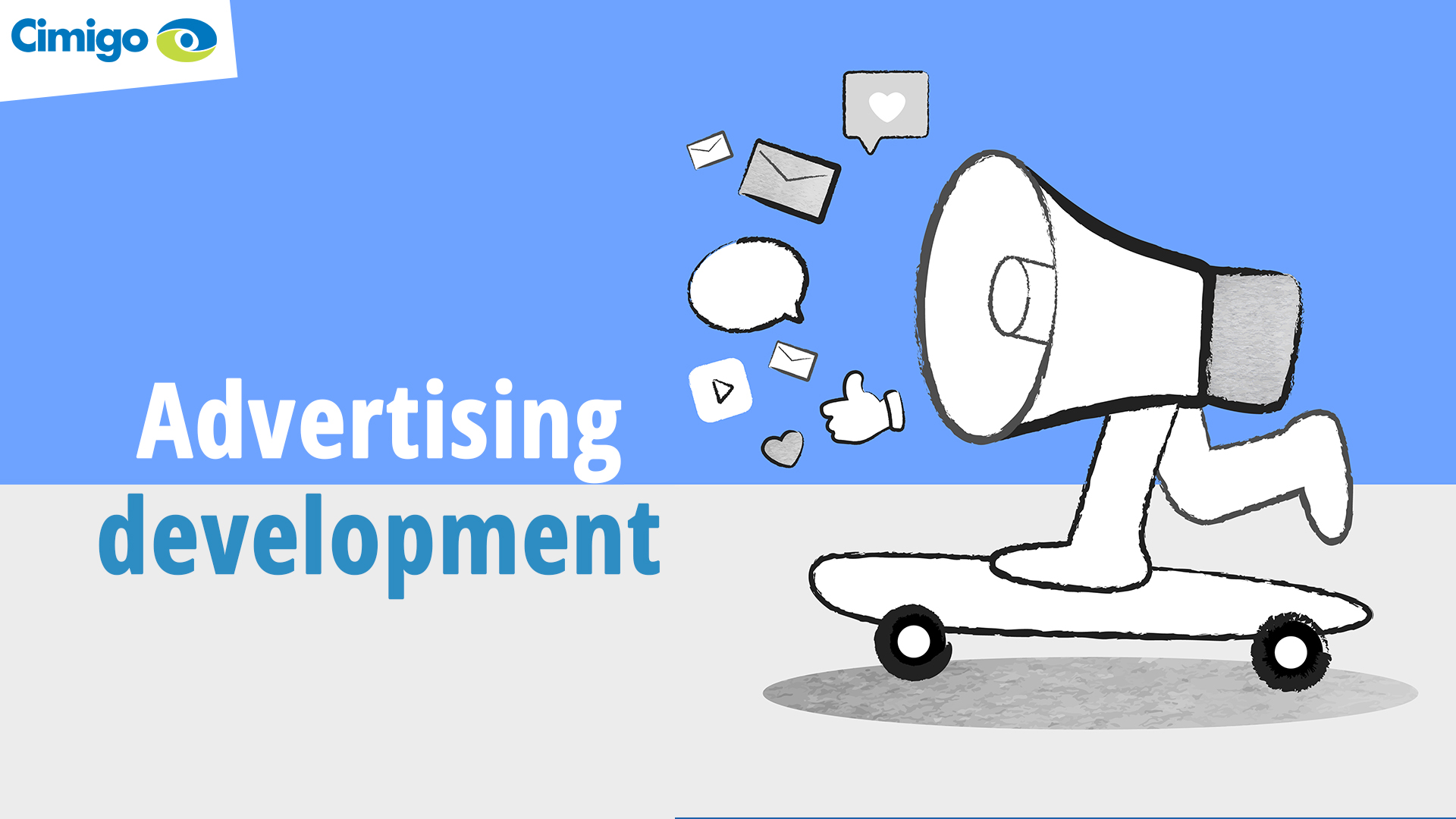 Communications development and iteration can take many forms depending on the creative process. It may begin with alternative big creative ideas, several or just one-story board for video development or key visuals and copy for digital or print publication.
Communications development typically involves exposing the creative ideas amongst focus groups with the target group participants. Communications development is iterative to optimise stories, ensure that the brand cuts through and that the message is delivered effectively. Communications development work can save a great deal of expense or missed opportunity later in both the production process and media expenditure. There is nothing more frustrating for a brand team than learning once invested in media expenditure that the brand cut through is weak (or worse mis-attributed to a key competitor) or that the key message is not being received by the target audience.
Most typically the results support the creative team to;
Correct scenes that lead to miscomprehension or cultural rejection.
Ensure that the brand's role is strongly defined.
Enhance both message focus and clarity. Bringing messaging back to the core proposition.
Brand assets (e.g. pack shapes, icons, logos, jingles) which enhance recall are maximised.
This helps to unveil which resonate with the consumer and which do not. It helps the moderator to facilitate the participants to optimise the concept to that which will be the most compelling. Note that the learning from what does not work well, is often the most insightful.
After each focus group discussion, the Cimigo and your team will reconvene to summarise learning's from the group to allow for refinement and optimisation of the communications stimulus with the objective of enabling the creative team to identify final direction at the end of all the group discussions.
The discussion is moderated to provide the target group's perspective on;
Understand the decision and shopping journey;
Iterative storyboard development to explore;
Spontaneous reactions.
Appeal.
Relevance.
Surprise.
Brand role.
Brand impact.
Comprehension and message taken out.
Most memorable scene.
Cimigo will help you make better decisions on how to optimise the creative ideas for you target group.
Advertising tests
Cimigo has the empirical knowledge to best advise you on what advertising works and what does not for your target group and category. The Cimigo AdTraction advertising test shows how your advertising performs on a set of standard metrics. Your advertising is compared to a benchmark of over 500 advertisements, to find out specific strengths and weaknesses.
Cimigo's AdTraction advertising test service is available as a self-service RapidSurvey solution or Cimigo can support you with a customised service.
Advertisements are typically tested in an online survey on a rotated basis, one after the other (sequential monadic design). AdTraction metrics include 24 standard attributes, as well as ad recall, brand recognition and three open-ended questions.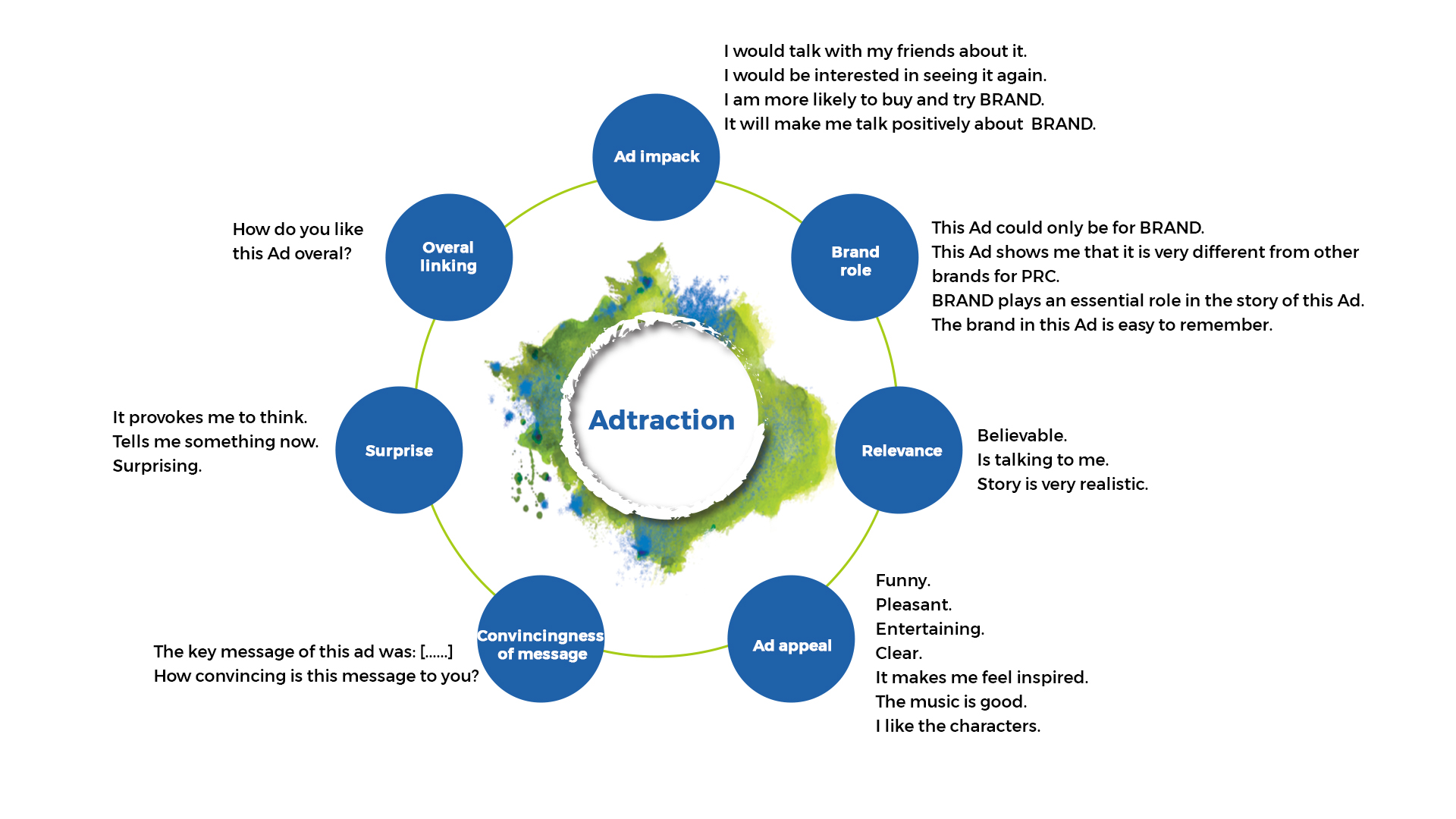 Cimigo's AdTraction tests the performance of advertising and provides rapid feedback on your advertising performance so you may adjust your communications plan.
Quickly pre-test.
Improve emotional engagement.
Re-visit execution (post editing) and media investments.
Learn from each advertising to benefit future advertising development.
Learn from your competitor's advertising – success or failure.
Learn more about what just makes advertising work here.
Results of the Cimigo AdTraction advertising test will be provided in AdTraction scorecard format.
Scorecard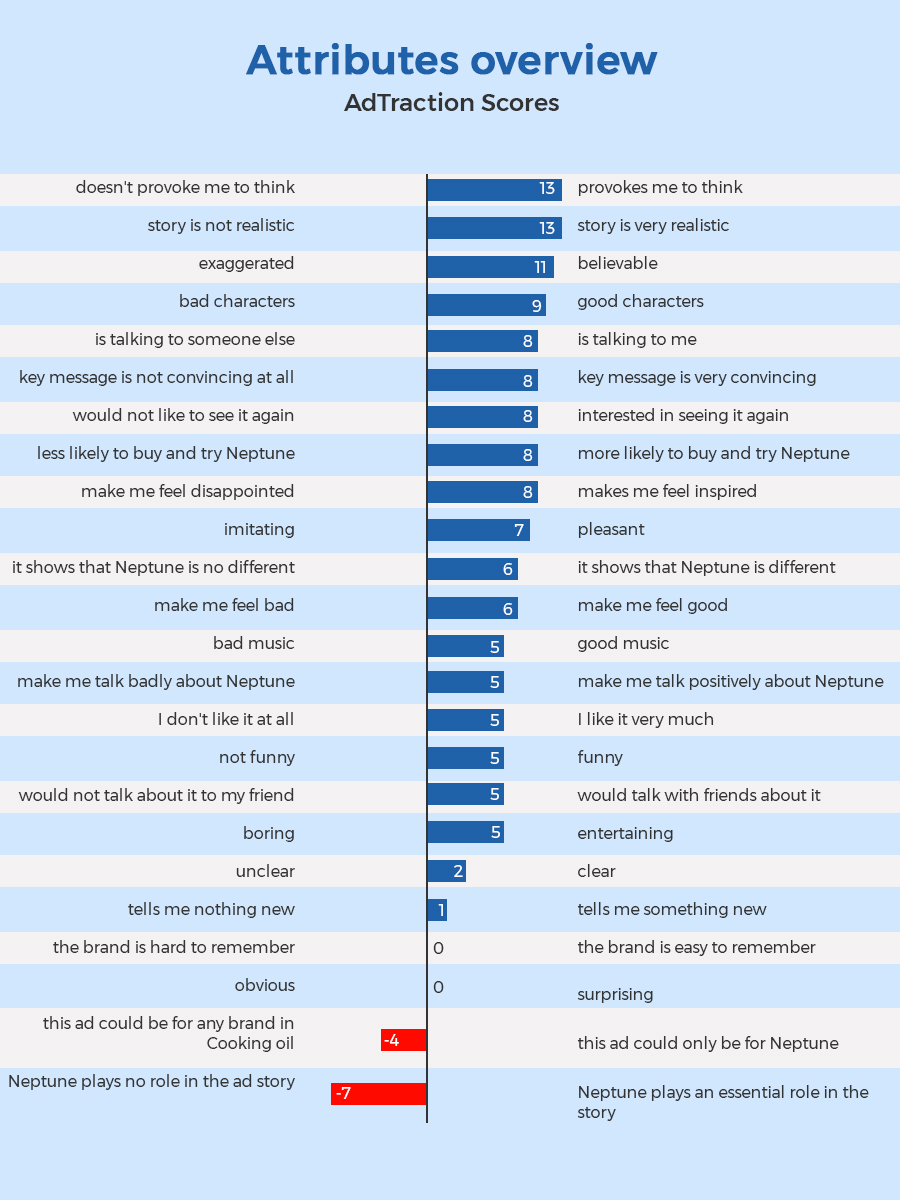 Overall brand performance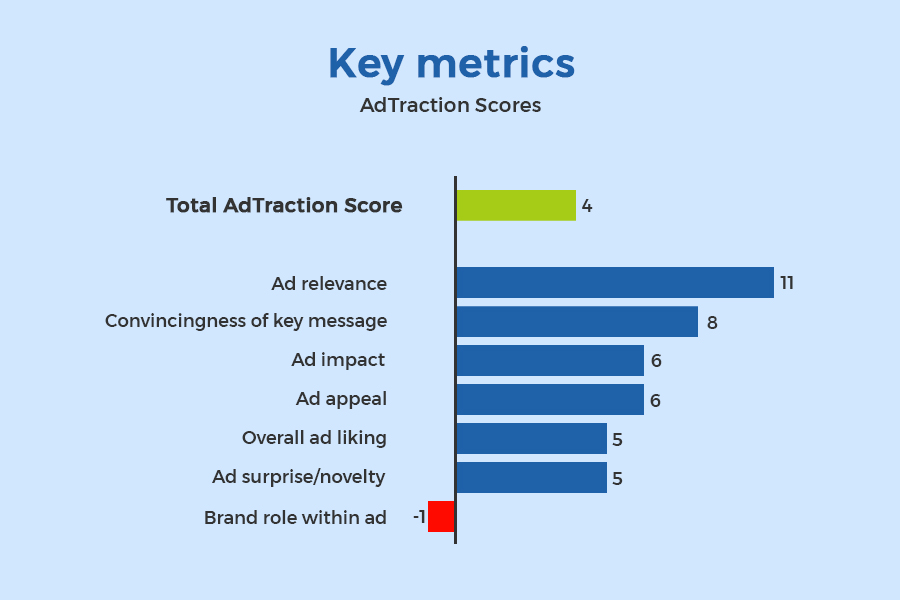 Brand reach and cut through

Advertising tests with emotional engagement
AdTraction advertising tests will also tell you what level of emotional engagement and which emotions are being evoked second by second. Cimigo use facial imaging to scientifically measure and analyse emotional response to advertising using the webcam or smartphone camera.


Cimigo's AdTraction advertising test service is available as a self-service RapidSurvey solution or Cimigo can support you with a customised service.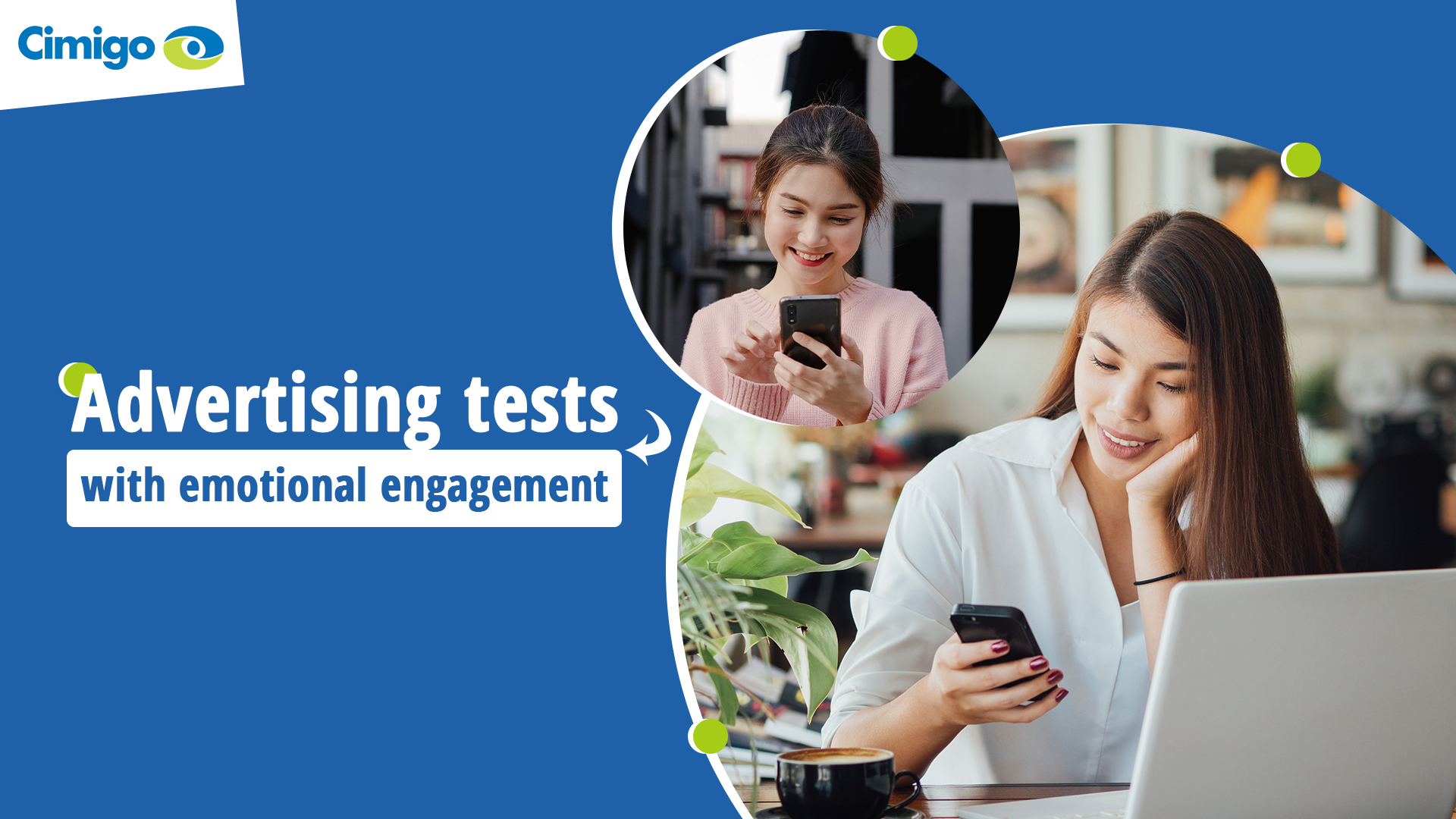 The result is second by second emotional engagement, translated from the 188 facial muscle movements into emotion. Emotive response determines whether the audience watches an advertisement and determines how well the advertisement can become anchored into the long-term memory of the audience. Seven key emptions can be shown, the example below highlight just two emotions; happiness and sadness.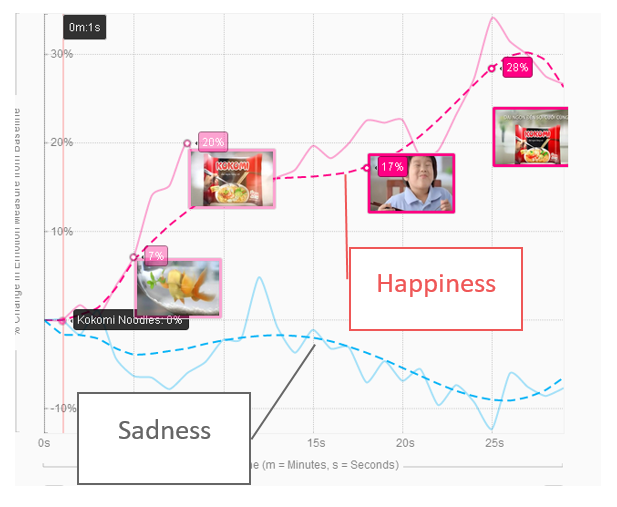 Emotions can be compared and highlighted on a second-by-second basis which supports post editing of any video formats. Emotions are also compared to benchmarks to provide a relative understanding.
The most common impact of emotion response for the creative team is in determining frames within a story line that detract from the story. Specific images may create confusion and generate, fear, anger or disgust (in most cases never the intention of the story teller).
Variation in emotional valence in a story line is perfect (like a good movie which makes up both cry and laugh out loud) but you want to leave the audience feeling good and ensure a negative emotion is followed by positive emotions.
Learn more about what just makes advertising work here.
Further emotional response by second becomes irreplaceable when clients seek to shorten longer spots to shorter posts to increase the audience opportunities to see (viewing frequency).