Segmenting the consumer landscape relative to behaviour, attitudes, occasion-based needs, motivations and brand positioning enables Cimigo to help you define which segment and which positioning a brand should embark on.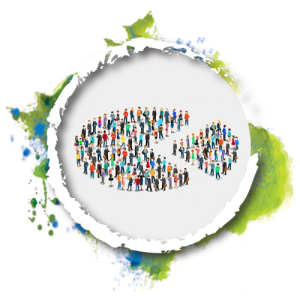 Cimigo's approach will typically follow four stages:

Audit of existing research.
Management interviews to understand needs, expectations and their viewpoint on how the market is changing.
Qualitative in depths and focus groups using projection techniques to understand the rational and emotional drivers of behaviour.

Quantitative interviews analysed using latent class cluster analysis to reveal the segments and their demographics, channels and touchpoints.

Deploying the segmentation across the business.
Deploying segment identifier tools for marketing, sales and research to implement.

Building portraits of consumer segments and creating segment personas.
Qualitative ethnography visits to provide a deeper understanding and portraits of the prioritised consumer segments.
Life insurance segmentation example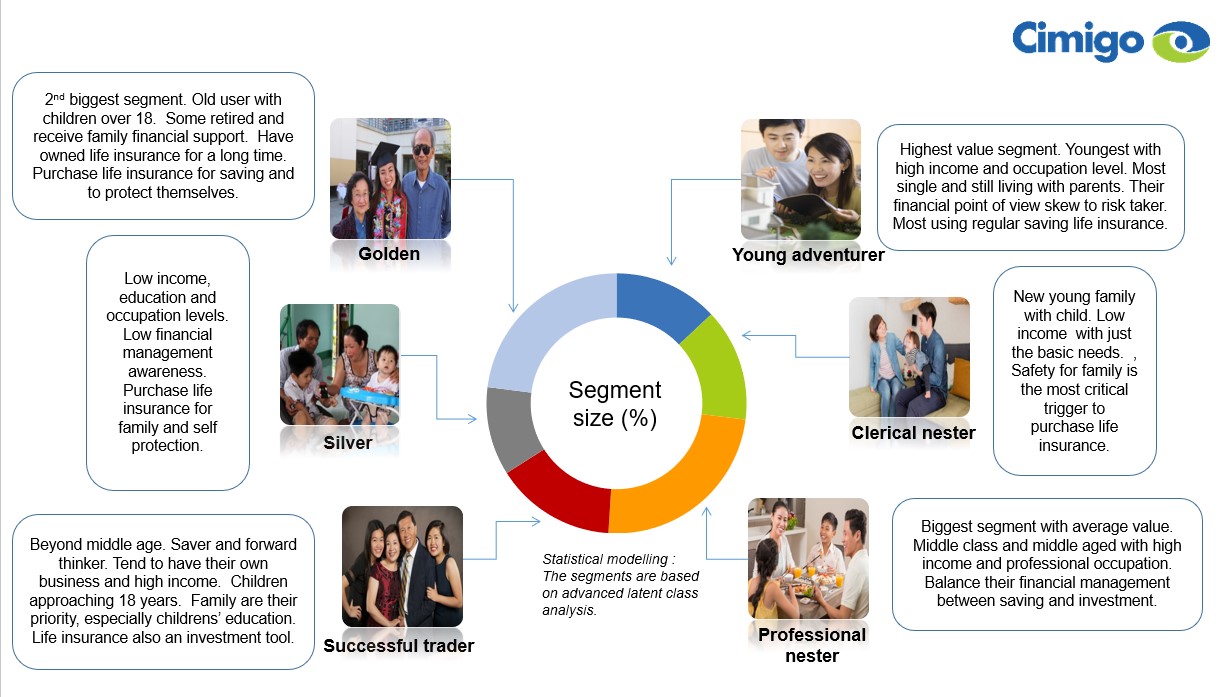 Summarising individual segments within life insurance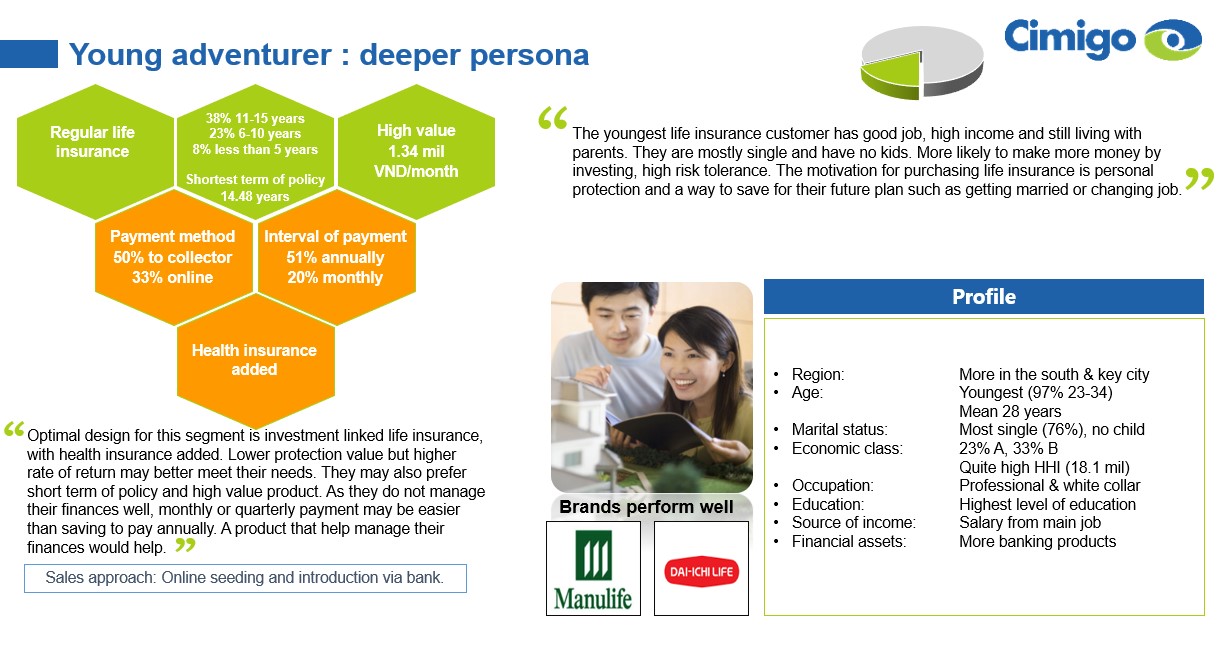 Cimigo will help you make better segment choices. Cimigo's segmentations are