Vietnam travel habits for domestic tourism has taken on heightened importance in 2020.  Cimigo conducted Vietnam travel research to explore Vietnam travel habits in 2019 and then asked specific domestic tourism questions in June 2020.
10 mins read

COVID-19 and Vietnam domestic tourism
Inbound tourists to Vietnam have fallen to near zero since March 2020 with national borders remaining closed to contain COVID-19. Domestic tourism was curtailed dramatically during March and quarter two with partial lockdowns and social distancing measures. School terms played catch up post lockdown and changed summer holidays from a May start to a mid-July start, schools continued right through June – the normal peak domestic tourism month.
As the virus was successfully constrained, Vietnamese began to travel for summer breaks in mid-July, leading to domestic tourists to hit the central breach resort of Danang, until July 27th, when a small cluster developed leading to a city-wide lockdown and tourists scrambling to return home.  A volatile time for the tourism industry in Vietnam with hotels, agents, airlines and hospitality having hopes of a domestic resurgence in travel prematurely dashed.
Vietnam domestic tourism
According to Savill's in the first half of 2020 hotel occupancy rates fell to 12% compared to 78% a year ago.  Vietnam domestic tourism will rebound, initially conservatively and constrained.  Much of the industry will need to better understand Vietnam travel habits and pivot to serve Vietnam domestic tourism. Trip design, priorities, destinations and the experiences sought vary significantly by segment.
Naturally what a 55 year seeks from her summer holiday is very different to what a 32-year-old newlywed couple seek.   Travel agencies build packages around the needs of different segments very successfully. Destinations and hotel resorts need to build a far more razor-like focus on which Vietnamese domestic tourist segment they wish to serve.  Defining which segment to target and how best to provide them with a delightful experience is critical for winning customers, as competition for the domestic traveller in Vietnam will only intensify.
Vietnam travel research
The survey was conducted via personal face to face interviews with 520 people in Hanoi and HCMC. Quotas were set to represent the population with Vietnamese aged 18 to 70 from economic classes ABCD (which represents the top 55% of household wealth, the minimum level being a household income of 10,000,000 (USD430) per month). The initial interviews were conducted long before COVID-19, follow up interviews were conducted in June 2020 to look at emerging changes in travel plans.
Join the Vietnam domestic travel habits webinar
To help you to stay abreast of travel habits in Vietnam, watch our webinar.
Vietnamese travel habits
Cimigo Vietnam travel research shows that 76% of Vietnamese had at least one leisure trip in a 12 month period, in which 9% travelled overseas. The most popular destinations being Thailand and Singapore. On average, each traveller took 2 trips a year. A personal budget of 10 million VND (approximately USD430) is spent on leisure trips over a 12 month period.
June is normally the peak month of travelling. Given HCMC has less seasonable weather, people spread their trips throughout the year more than people in Hanoi.  The average leisure travelling days in a year is just 8 days.  Overall this equates to 10 million VND on average over 2 trips, each trip lasting 4 days.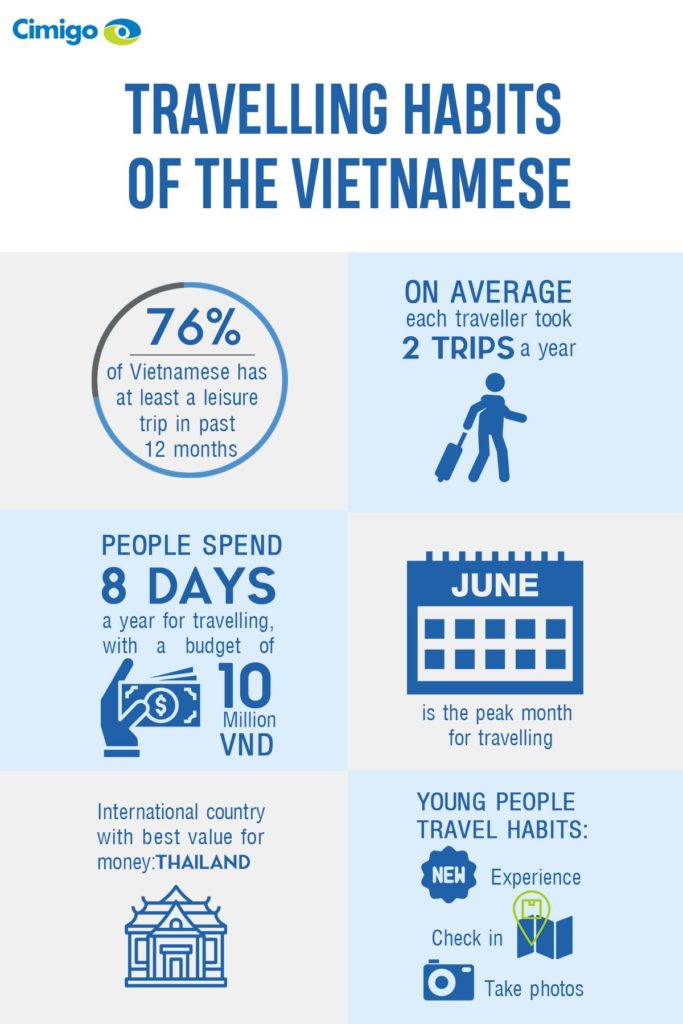 Travel destinations for Vietnam domestic tourists
Ba Ria – Vung Tau and Lam Dong (Da Lat city) are the most visited and also considered the best value by people in HCMC.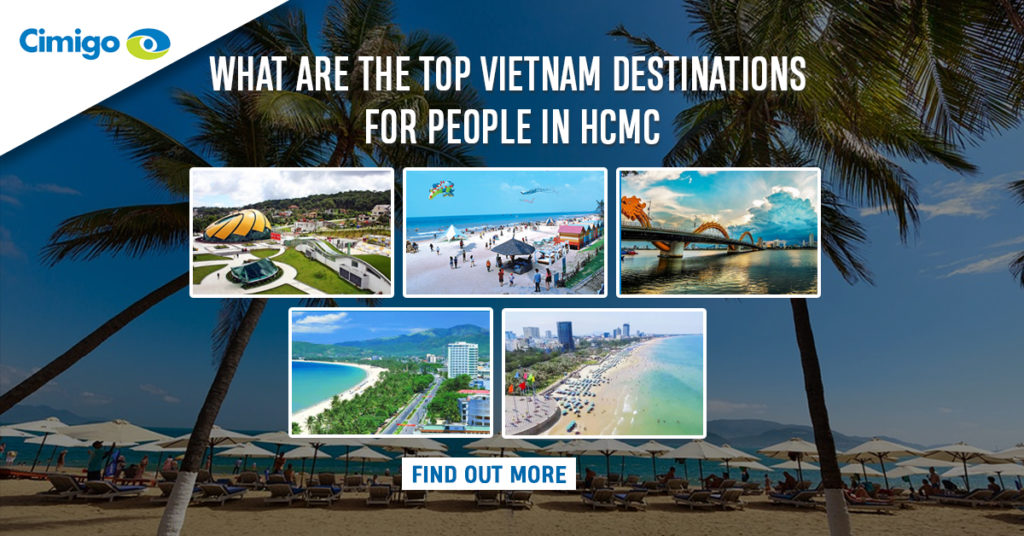 Quang Ninh (Ha Long bay, Bai Chay beach, Co To island) and Thanh Hoa (Sam Son beach) are the most visited by travellers from Hanoi. Danang is however considered as a place with the best value.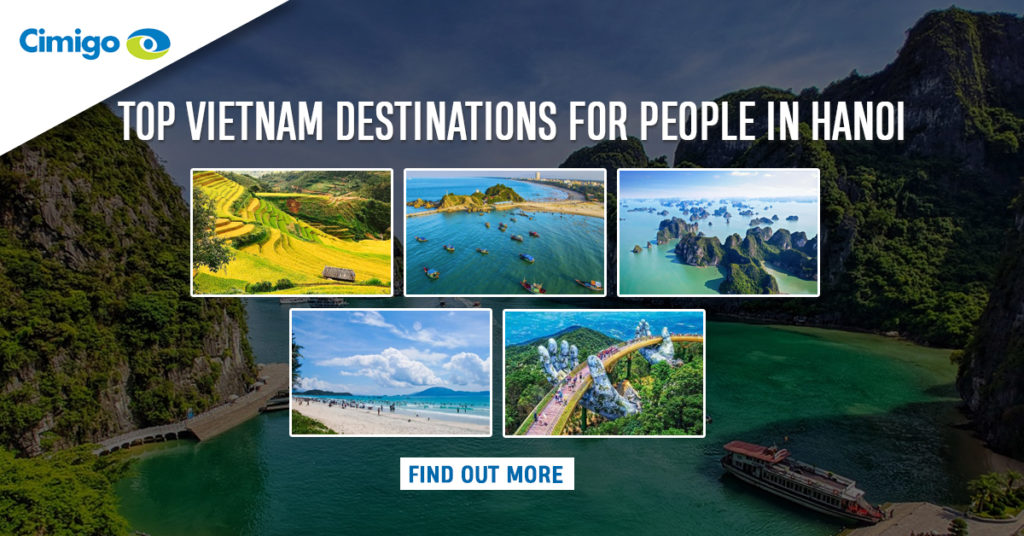 Travel booking services for Vietnam domestic tourists
Cimigo Vietnam travel research shows that 31% of travellers have used travel agency services. Vietravel is dominant with a 20% share of use. Saigontourist is stronger in HCMC and Hanoitourist is stronger in Hanoi.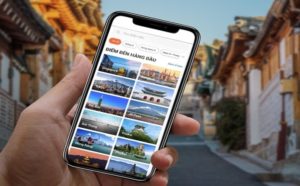 Cimigo Vietnam travel research shows that only 1 in 4 use online travel platforms. Younger Vietnamese travellers have a greater propensity to use these platforms,   Booking.com and Traveloka stand out for all functions. Mytour is known for reviews and Agoda is known for hotel bookings.
Vietnamese travel habits by life stage
The experiences sought, the Vietnam domestic travel trip design, the travels services used, the money spent and the motivations for travel vary significantly by life stage.

Fearless – Vietnamese travellers aged 18 to 24 years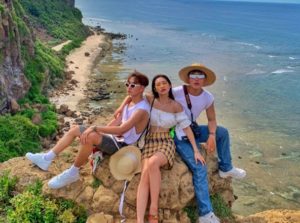 Being students and first jobbers, this group travels not only to "relax" but also to "explore the world" and record their journey with "beautiful pictures". This is why they show high interest to newly discovered sites. Their favourite and common companions are their peers. With the spirit of "just backpack and go", they prefer to manage their trips by themselves and hence are very familiar with review websites to prepare for their own journey. Having the least budget compared to other groups, they stay in homestays and eat street food more often. Rather than traditional tours, affordable services are more appealing to them. Making them "explorers" is a key hook.
Release – Vietnamese travellers aged 25 to 34 years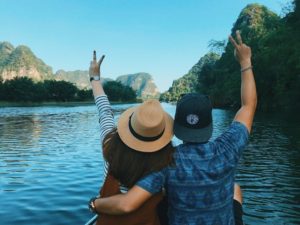 This group spend the most time (10 days) for travelling compared to the others. Besides relaxing, they go for a leisure trip to "have fun and excitement". Destinations with entertainment or shopping sites are attractive to them. Having better finances than the younger age group, they fly more and choose to stay in resorts more. They are also more familiar with booking sites. Trips with colleagues and romantic trips are found most amongst travellers of this age group.
United – Vietnamese travellers aged 35 to 54 years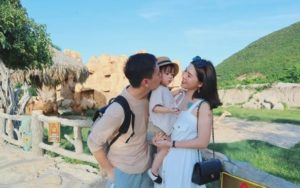 With the highest budget for travelling, this group have a tendency to travel overseas the most and also use tour services the most.  This is the target group for premium travel services. They travel mostly with their family. Therefore, tourism providers should design service that is comfortable for the whole family including older people and kids. Those 35-44 years old tend to seek for fun and excitement when travelling. They like shopping and also are familiar with booking platforms. Meanwhile, people 45-54 years old desire to relax and spend time with family. They rely more on their travel agency of choice.
Companionship – Vietnamese travellers aged 55 years plus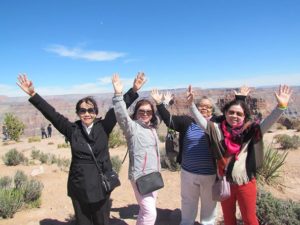 People 55 years old and above travel less often.  Those from age 65 show less interest in travelling. Their most common companion is their family members. Less engaged with booking sites, these travellers target packaged tours. Besides beautiful landscapes, religious places are appealing to them.
COVID-19 Impact on Vietnam travel habits
Cimigo Vietnam travel research conducted a survey update in June 2020, after the Corona 19 virus pandemic was constrained.  Vietnamese are reluctant to travel overseas but confident to plan for their next trip in Vietnam. By the end of 2020, the percentage of travellers is expected to be the same as in the prior year. Trips are expected to peak during July – August.
Travel promotions help to bring back Vietnam domestic travellers. Those planning to travel in 2020 even plan to spend more days (10 days) and higher budget 15,400,000 VND (approximately USD660) for travelling this year.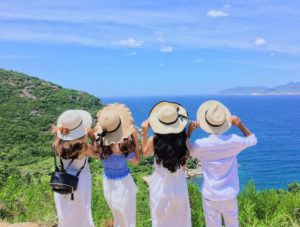 People plan to travel with fewer people after the pandemic. Packaged tours are more appealing to them as they carry promotions which offer great value. Destinations in Vietnam which are closer to home and avoid air travel are prioritised.
Or watch the webinar below.
End