| | |
| --- | --- |
| Industry | Consumer |
| Report Published | Mar 2020 |
| Target Audience | Various |
Reference Code 541
Winning Tet Vietnam is critical to your annual sales forecasts. Cimigo will give you a competitive advantage by understanding consumers during this coming Tet.
Cimigo interviewed 800 consumers quantitatively, engaging with consumers across twelve focus groups pre and post Tet, accompanying shoppers for their Tet shopping and engaging with forty consumers throughout Tet on our OnMobile insight community. Cimigo took a deep dive into two key consumer segments:
Mums 25 to 45 years old with children and ABC economic class.
Teens 15 – 19 years old ABC economic class.
Unveiling Tet Vietnam
Cimigo will unveil the most essential insights to help you make better choices this Tet in Vietnam.
Learn how to win more sales next Tet.
Understand consumer attitudes, expectations, delights and tensions towards Tet.
Discover Tet shopping behaviour, brand associations and gifting habits.
Learn which the most convincing Tet promotions are.
Learn which the most compelling advertising ideas are.
Learn why these ideas move brands off the shelves.
Learn which brands are most associated with Tet.
Determine Tet related expenses, gifting and activities.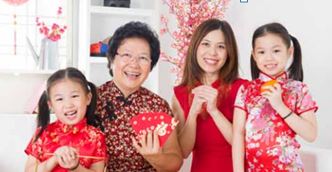 Cimigo's research into the habits of mothers in the lead-up to and during Tet reveals some interesting changes in the way the lunar new year holiday period is being viewed in Vietnam. We've looked at several key elements of the Tet holiday to see how mums and wives go about their preparation for Tet. From food shopping to buying gifts to lucky money, our market research into this key consumer demographic suggests attitudes towards Tet are changing.
 "I feel completely relaxed when I go back to my own parents' home. Mum cooks me delicious meals and gives me rice cakes to put on my own alter." 26-year old mother, Ho Chi Minh City
Of course, mothers in Vietnam see Tet as a hugely important time for family – both nuclear and extended – but this comes with the pressures of expectation and ensuring everything is perfect. Mums are telling us they welcome the opportunity to go back to their home towns to spend time with their parents and be involved in the festivities. However, in Hanoi especially, many mothers feel uncomfortable having to prioritise their husband's family over their own. There seems to be a feeling that daughters-in-law are being judged, and even criticised, by their hosts.
"This Tet I stayed with my mother-in-law for New Year's Eve. She told me that as I am married I ought to obey my husband's family. She wouldn't tolerate me going to my own mother's house for such an important event like Tet". 36-year old mother, Hanoi